5.8.2017

Champagne & Sand Dancing Stallions is on Saturday 26th August here at AmberWood Park.

See details here

16.7.2017

Braveaux has won Champion 4yo Young Horse at the Brisbane CDI held over the weekend! This means that Gina has now taken out all three of the 2017 major championships in the 4yo section with Iresias L winning at Dressage With The Stars & Sydney CDI and now Braveaux at Brisbane CDI!!! We are very proud of the boy's - from us selecting them in Europe to them flying out here to become Australian Champions we couldn't be happier. Furthermore, Artes Lauries Gift became Champion 6yo at Brisbane CDI after his 4th places at DWTS & Sydney so it truly has been an awesome young horse season for Team AWP

23.7.2016
Some very, very exciting news - the new AWP Stallions have landed safely in Melbourne and begun their 2 weeks of quarantine before traveling up the Hume to their new home. Watch this space as we will introduce the boys over the next few weeks....
28.4.2016
As always we had an awesome time at the Young Dressage Championships. All the horses were super this weekend and Chloe, Amanda & Sarah achieved some greatgoals. Hemmingway made his debut at Medium level & what a debut it was with him taking out the Champion rug! Wallmeyer was also trying his hardest in Young and we were simply thrilled with Champion Big Tour!!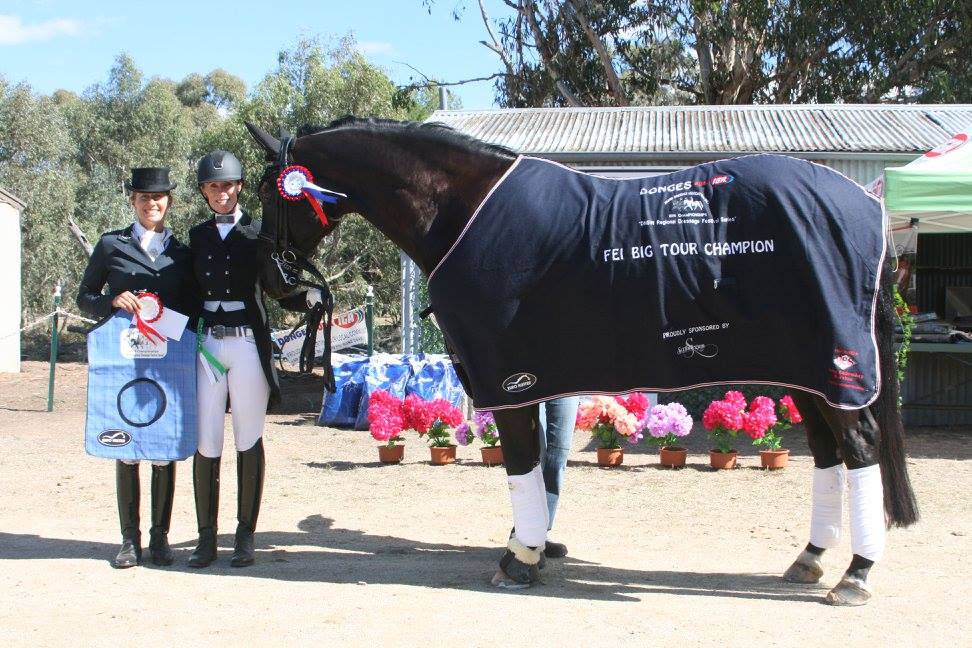 Wallmeyer now a Big Tour Champ - who would have ever thought it!!
Hemmingway II, proudly owned by Mayling Siderus-Hau, shows his good form & health!





 
14.4.2016
A great show for Team AWP at the Sydney CDI